WV WOOL POOL

The WVSF has taken over management of the WV Wool Pool Program. For information, contact;
Ronald Fletcher
578 Cabin Run Rd.
Middlebourne, WV 26149
(304) 758-4819
2016 DATES
Ripley, June 13th at the fairgrounds in Cottageville
Marlinton, June 14th at the stockyards, off 219 north of town
Lewisburg, June 15th at the Fairgrounds behind the small stock arena, enter from gate 5 off 219 north bound
hours for receiving wool are 8 am - 12 noon.
The dates for Elkins and Petersburg will be later but are not yet set.
---
Click here for Article based on results of Weaning Studies conducted by WVU Graduate students
To Wean or not to Wean
---
The American Sheep Industry Association and the West Virginia Shepherds Federation are working together for you! Just as ASI represents thousands of sheep and goat producers nationwide, your state federation represents your interests in Congress and the State Capitol, with the Department of Agriculture, Wildlife Services and wherever the voice of West Virginia sheep and goat producers must be heard. The Wool and Mohair Market Loss Assistance Program and your state organization have lobbied successfully to fund a statewide program for predator management control. Our success in these efforts is only possible from strength through unity. Please continue to invest in your industry. Renew your WVSF/ASI membership today. If you are not a member, now is the time to join!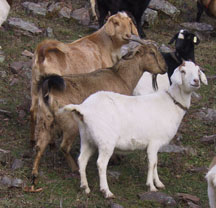 Unified Membership dues are $40 per year, the membership year runs from January through December. Any new member or renewal for WVSF will be good through December 31 of the current year. Members receive the monthly ASI sheep industry news and are eligible to use the West Virginia Shepherds Federation website to sell commercial or purebred sheep, lambs or goats.
A 1 year membership ONLY to WVSF is $20.00. A one year membership ONLY to ASI is $25.00 minimum or a $.04/hd.
click here to download a membership form
For more information, call ASI at 303-771-3500 e-mail ASI or contact WVSF President Ronald Fletcher at (304) 758-4819.
---
WV WOOL POOL

The WVSF has taken over management of the WV Wool Pool Program. For information, contact;
Ronald Fletcher
578 Cabin Run Rd.
Middlebourne, WV 26149
(304) 758-4819
---
The West Virginia Shepherds Federation has created an e-mail list as a forum for discussing sheep and goat concerns in WV. This group is open to anyone interested in sheep and goats in WV.
You can purchase T-shirts, tote bags, hats, mugs and stickers with WVSF logo at; The WVSF Café Press Store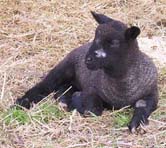 ---
This website maintained by Martha Behneman McGrath.
To report any problems or make suggestions, please contact Martha. Martha@coopworthsheep.com